The IDRC offers state-of-the-art virtual dispute resolution solutions to minimise disruption to hearings and to keep proceedings on schedule. 
Regardless of the locations of parties, arbitrators and other participants, IDRC's virtual hearing managers will provide expert guidance and support before and throughout your booking.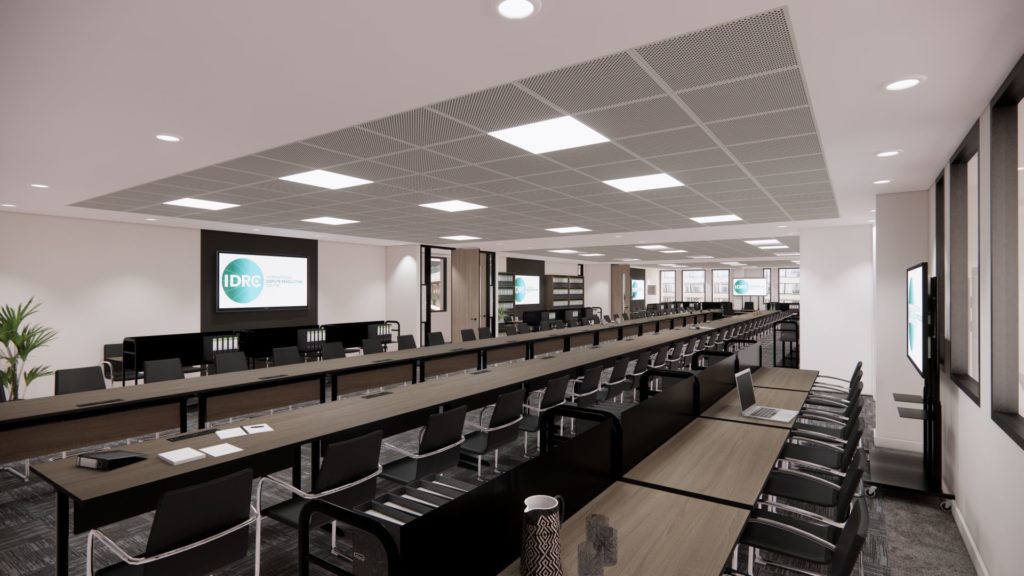 With advanced technical capabilities and a highly professional and experienced specialized support team we will provide a seamless and smooth virtual dispute resolution experience. 
Thank you for all the work and assistance accorded to us in preparation for, and during the hearing. The hearing was seamless, and any technical difficulty that arose was resolved immediately. We look forward to working with the IDRC in future.
Covid has been a disaster but, in the field of commercial dispute resolution (Court and arbitration) it has facilitated the accelerated use of technology.  "Virtual" arbitration proceeds seamlessly and, with your help, efficiently…. In all this, the IDRC has been a leader. I am grateful.
I just wanted to say a massive thank you for all of your help this week - we thought you were brilliant, and everything worked seamlessly from your side.